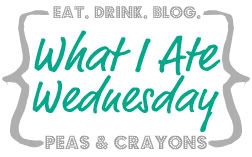 This has been a truly whirlwind summer! I am in shock to be starting work again next week!
Also part of getting back to my routine though is eating really healthy and posting for what I ate Wednesday!
I've really been into (obsessed with) mandalas lately. So I'm going to post a day of circular meals! 😀
For breakfast, oats with apples, cinnamon and pecans
For lunch some delicious tabouli salad (eaten poolside of course)
For snack, fro-yo! I had coconut and mango swirl with strawberries, coconut shavings and almond slivers mmmmm...
Finally, for dinner, some orange roughy with herbs de Provence, farmer's market beans and brown rice.
Hope you all are enjoying the last rays of summer!